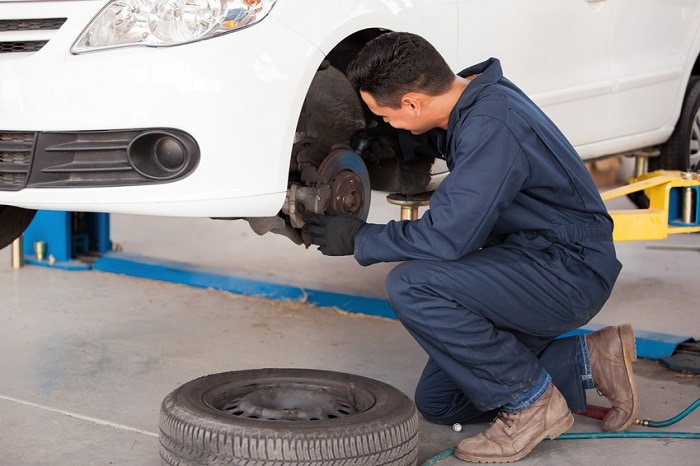 Everyone knows that summer is road trip season, so between your daily driving and any planned adventures, you inevitably put a good amount of wear and tear on your vehicle. Along with your tires, engine, and cooling system, an important element to have checked will be your brakes.
You can trust in our service team at Heritage Honda Bel Air to take a look at your Honda Fit or Honda Ridgeline to make sure that your brakes are in excellent working condition. With a simple appointment for a brake inspection and service we can have you back on the road and on your way in no time at all.
Why Summer Brake Service?
At the end of the day, there is not much that is more important than your ability to stop your vehicle. The summer heat can also play a major role in the breakdown of your braking system, so scheduled brake service comes to the rescue. Even if you are not noticing spongy brakes or any noises when you push on the brake pedal, having a professional perform an inspection will help to remedy a problem before it becomes a safety concern.
Our Service Center
When you bring your vehicle into our Honda service center, we will have our certified technicians take a look at your brake system, including your brake lines, pads, and rotors to make sure everything is working as it should. If you need any parts, we also have a fully stocked Honda parts department so that we can get you what you need and have it professionally installed for you.
Call us today at (877) 870-8122 to set up a time for brake service. You will find Heritage Honda Bel Air conveniently located at 1800 Belair Rd., in lovely Fallston, MD.